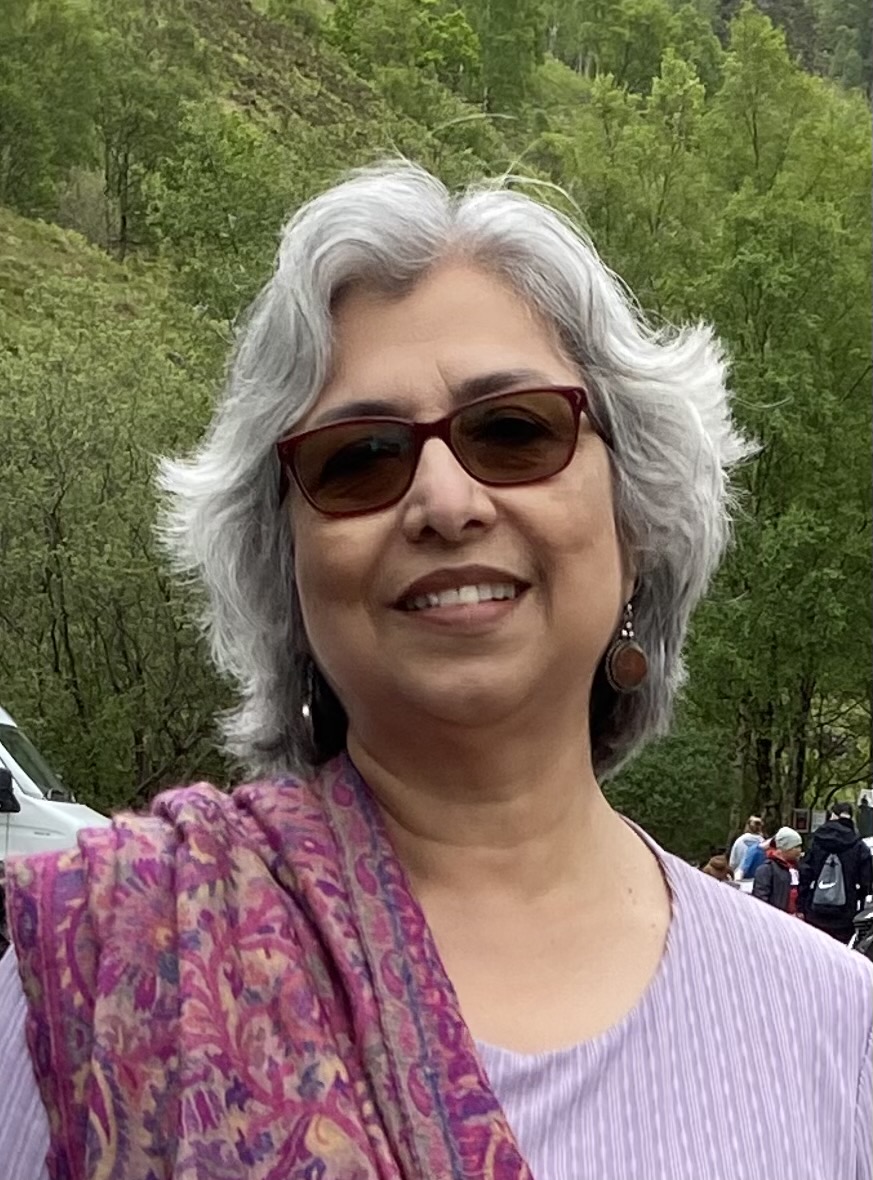 Our latest profile is a Q&A with Dr Sabarna Mukhopadhyay, BSc(Hons), MSc, Mgt Diploma(Dist), PhD, CEng. Sabarna gained her PhD from LSBU in the 1990s and now runs a software company in Swansea.
Can you tell us a bit about your background and why you came to LSBU? 
South Bank University happened to me quite by accident.
I was a Physics Hons graduate from India followed by a MSc in Applied Physics at Strathclyde University when I moved to London with my husband and my 2 years old son. The following year when my son started nursery, I joined a secondary school as a Physics and Maths 'O' and 'A' level teacher. I was then offered a scholarship from Kings College for a Teachers Training course but they insisted I take an 'O' level English and Maths test, in spite of the support from my departmental heads and the English department's certificate from Strathclyde.
The situation had a deep impact on me as we all felt it was pretty unfair that they were not accepting my Hons Bachelor's from India or Masters degree by dissertation and Scotland. Quite by chance I came across a Senior Lecturer at the Department of Electrical and Electronic Engineering at SBU, who had a studentship advertised for a PhD scholarship. I applied immediately and following an interview was offered the position. I found myself saying goodbye to the secondary school teacher career and joining SBU as a PhD student in Microelectronics.
My career took me to a post-doctoral position and part time lecturing in the same department. I supported BSc and MSc project students as well successfully supervised one PhD student before ending my academic life.
I supported the Foundation Course development with several of my colleagues and was actively involved in establishing and running the course for several years until I was headhunted and joined a specialist printing technology company to work on micro-sensors on special substrates. I had a chartered Physicist status initially, which was then diverted to a membership for the Institute of Electrical and Electronics Engineering (IEEE) and later became a Chartered Engineer with IET. I also completed a Management Diploma with Distinction when I supported the management of a GP practice to establish the practice during the digital challenges that NHS was facing during the early 2000.
Currently, I run a small software company creating bespoke software to support digitisation of paper work in the healthcare and improving patient-clinician remote communication. My Company is based within the Swansea University and currently working with GP system providers offering enhanced digital communication to cope with backlog of long term condition patients.
Did you face any particular challenges around people's expectations of what women should be studying? (Give that some people still consider engineering subjects an unusual choice for women)
I was fortunate to have parents who were very advanced minded and I was brought up very liberally to follow my dreams rather than adhering to peer pressures. During my student years there were fewer women than men but that never bothered me in India or during my time in Glasgow. The challenges I found were more social than professional in the latter years.
You've mentioned that there was a strong presence of women in South Bank when you were there, was that reflected in students as well as staff? How did that influence wider work around women in engineering?
At SBU we had a strong women's presence and the Department was also led by a very respected lady, Prof Agnes Kaposi. There were certainly less women than men students, but the female students ensured they were not ignored at any point. The combination was strong and supportive. I often was the only female representative for national and international conference but never felt lonely or disregarded at any point of time. In that sense I was pretty fortunate.
I joined hands with my colleagues to actively participate in promoting the Women in Science and Engineering (WISE) group. I got involved in frequent school visits to encourage young girls and enlighten them on the various careers in science and engineering. During my time at SBU, I was the only Indian women representing WISE at SBU and was invited to several secondary schools and further education colleges. I also represented SBU at National and International conventions. The activities encouraged the group to employ dedicated personnel to take the management of this organisation forward.
Do you think that engineering has changed for women in the time you've been involved with it? What are the biggest changes you've seen?
Yes, certainly things have changed for the better. There are far more women in science and engineering now. They are confidently demonstrating their leadership qualities and demanding the due respect. More women are now leading businesses and have become Coaches to create an independent career. The biggest changes are probably in the attitude and confidence shown by younger girls to attain senior positions in the corporate world.
What changes would you like to see happen in the future?
In the business world I still find a stigma for women founders and directors. Though there are a number of supports for women in innovation and knowledge transfer programmes, I still think support does not reach women in their early years. More publicity and support would help women to find the appropriate support in their journey especially in independent business world.
How do you think more women can be encouraged into engineering?
I have not been involved in the activities of IET and women in engineering for some time due to my own business involvement, but feel using established women to speak to younger school students and organising question answer sessions might be useful. Younger women are now more active in social media and that could be one of the ways to promote women in engineering career. The change needs to come from women themselves.